It can sometimes be a little frustrating sitting here in South Africa as new mountain bikes are launched globally and take ages to reach our shores, if ever sometimes! Well if you've had eyes on the 2023 Orbea Oiz since its global launch in November last year, your lucky day is fast approaching!
The New Orbea Oiz
Orbea's Oiz is a bike that became a mountain biking fan favorite in March of 2022 as the underdog team of Lukas Baum and Georg Egger (Speed Company Racing) took the win at the ABSA Cape Epic with minimal support and a whole lot of heart!
The 2022 Oiz that they raced upon was clearly not holding them back but the 2023 model claims to be even lighter and more capable of tackling technical terrain than its predecessor which by our calculations means it is going to be even faster.
About Orbea
Orbea has been making bicycles since sometime around the dark ages, being founded up in Spain's Basque Country in the year 1840. The company has evolved over their history and is very much at the sharp end of the performance spectrum from road to marathon and even enduro bikes. The new Oiz carries all of that and is on its way to SA.
How to Win an Custom Painted Orbea Frame With ILoveBoobies
The official launch of the new Oiz will be on Friday evening (17th March) at an invitational event hosted by the N1 City Cycle Lab store. Cycle Lab, Orbea, and IloveBoobies have partnered up to giveaway a Custom orbea OIz frame in a lucky draw. Read on to find out more.
The goal of the giveaway is to fund 500 breast cancer screenings (at R300 each) and increase the awareness about early detection of saving lives. Each screening funded can earn you 1 entry into the lucky draw so if you like the sounds of a custom designed Oiz, get funding for a good cause!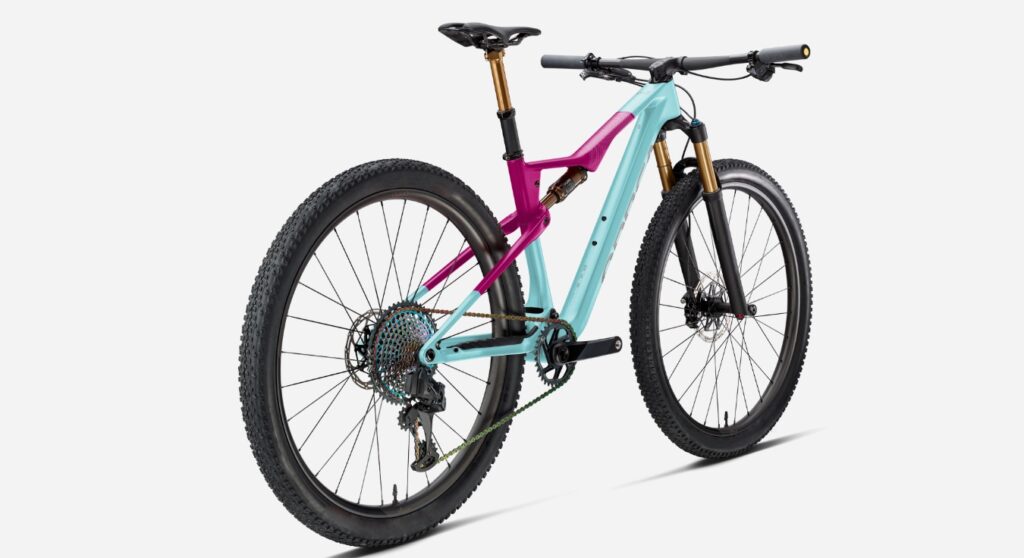 The lucky draw takes place at 15h00 on the 14th of April.
Pump For Peace Teams
Speed Company Racing won't be the only team aboard the new Oiz at the Cape Epic, with the Pump For Peace Racing Team making paths for rider's who otherwise would never have the opportunity to reach for their dreams and race the world's best!
Aside from Cape Epic the team will also be taking riders to compete at the UCI XCO World Cup Series races, Continental Championships and select stage races!
The team was founded in 2022 by former professional marathon specialist and multiple Cape Epic winner Ariane Lüthi and former downhill pro and founder of pump track building business Velosolutions and its social project Pump for Peace Claudio Caluori.
You will see Tumelo Makae of Lesotho and Unathi Nxumalo from KZN racing together at this year's Epic as Pump For Peace Racing Team.
Keep an eye on the @wildairbike channel this Friday to go behind the scenes at the launch event and get the low down on the new Orbea Oiz.
See what is on offer at Cycle Lab here.
Find out more about Pump For Peace here
Click here for the Orbea – Cycle Lab 500 Screenings Donation Campaign by ILoveBoobies